It's the 50th anniversary of Hip Hop.
And I'm from Atlanta.
I have many thoughts…
Let's start with how Hip Hop has gone from a subgenre to a cultural force that has had a major influence on brands and consumerism.
Louis Vuitton, Gucci, ROLEX aren't just brands. They're lyrics!
This graph tells the story.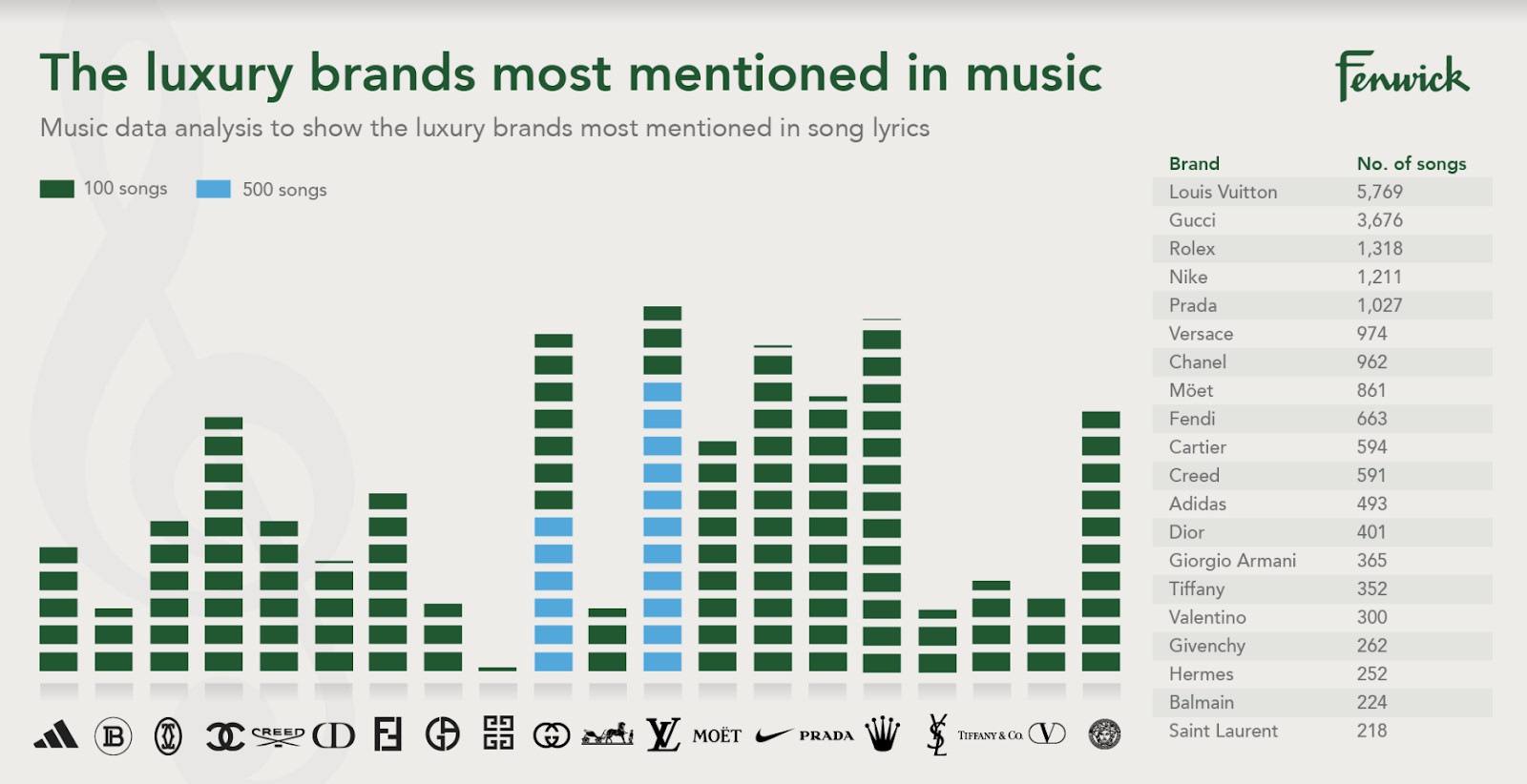 Rap artists have become brand ambassadors and launched their own fashion lines.
Nicki Minaj's collection with Fendi
Gucci Mane's partnership with Gucci
The impact of hip-hop extends beyond musicians to designers like Virgil Abloh, Jerry Lorenzo, and Kerby Jean-Raymond, who have been embraced broadly. These designers integrated rappers into their fashion shows & campaigns.
Designer Dapper Dan played a pivotal role in bridging the gap between high fashion and hip-hop by creating custom designs featuring designer logos, which gained popularity among artists like Eric B, Rakim, Biggie Smalls, and Lil' Kim.
Luxury brands have benefited from these associations.
In many cases, these brands become part of the music.