1. Why are you a musician?
I am a musician, most likely, because my parents were both music teachers.
I grew up surrounded by musicians, music educators and students coming in and out of the house.
And I discovered early on that I could express my thoughts and emotions best through music, by improvising and composing my own pieces on the piano.
2. Who are your musical inspirations?
My earliest musical inspirations were my parents, followed closely by the artists in their record collection – JS Bach, Beethoven, Weather Report, Oscar Brown Jr., Chick Corea, Woody Herman, Gary Burton, John Williams, Leonard Bernstein, Van Cliburn and PDQ Bach!
Today it's everything and anything – I have become even a bigger fan of great music in any style or genre that's alive and kicking.
3. What is your practice routine?
My practice routine depends on what I am practicing for. Most often it's focused on the repertoire I need to learn for a gig or recording.
If I have the luxury (very occasionally) of practicing just for the sake of practicing, I might try sightreading some classical pieces, as long as I can close the windows so my neighbors don't have to suffer through it!
4. Why did you make this album?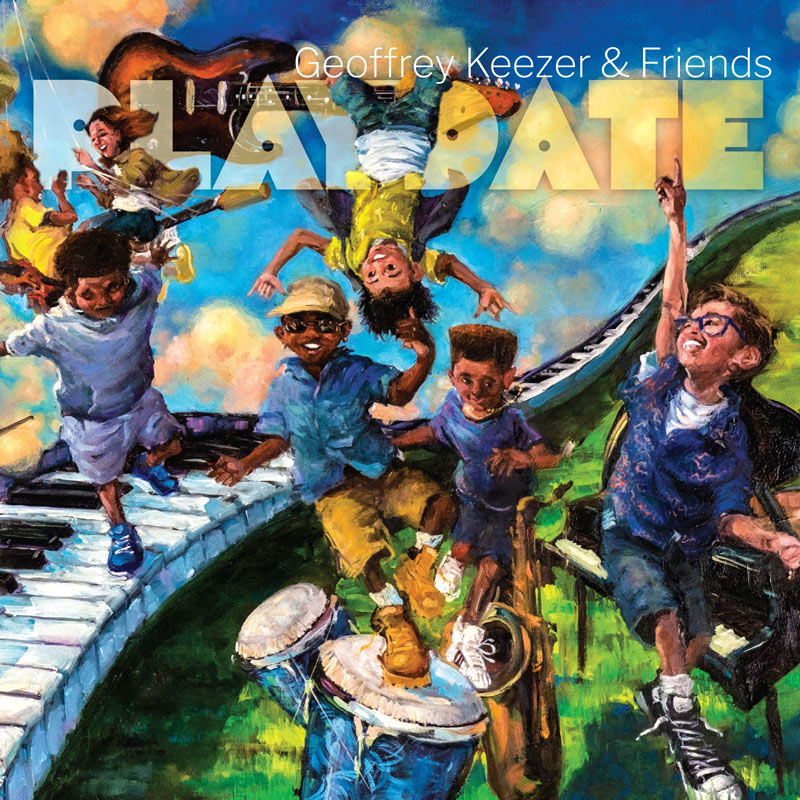 Playdate
By Geoffrey Keezer
During the pandemic, I did quite a bit of string arranging for hire, for my colleagues Shedrick Mitchell, Richie Goods, and Marcus and Jean Baylor (The Baylor Project).
While I enjoy collaborating as a writer, I REALLY love playing the piano and playing music with my friends.
So I dreamed up "Playdate" as just that – a casual get-together of good friends with the express purpose of having fun making music.
We weren't going for any specific social message. While many artists are doing that kind of very important, serious work, this is just music for music's sake, for the joy of playing and listening.
5. What were the biggest obstacles in making this music?
There really weren't any obstacles. The only major obstacle I face as an artist these days is funding. I run my own label with my wife Gillian Margot called MarKeez Records, and everything on Playdate was completely out of pocket, no crowdfunding. So, it's really expensive. But sometimes you just gotta have an 18-piece orchestra, right?
6. Who is featured on the album?
Myself on piano; Shedrick Mitchell on B3 Organ; Ron Blake on tenor/soprano sax; Richie Goods on bass; Kendrick Scott on drums; Aayushi Karnik and Nir Felder on guitars; Munyungo Jackson on percussion; and an orchestra led by violinist Lady Jess.
7. Where may we find you online?